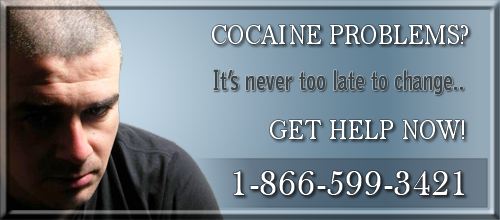 Cost of Cocaine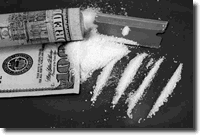 What is the cost of cocaine? When illegal drugs are seized by police or a drug law-enforcement agency, the officers or agents determine the street value of the drugs. Street value is the total income that drug traffickers would make if each gram were sold at the price currently being offered on the street. The street value then determines the significance of the seizure. In other words, a major drug seizure is one that has a very high street value.
However, the street value of drugs that have been seized is not always equal to the actual amount of income drug traffickers have lost. This is because the price of drugs rises sharply as they move down the distribution chain from the point of entry into the country. The following example shows how the cost of cocaine and its street value can be calculated:
When cocaine comes into the United States, it could be sold at a pure-gram price of about $20 per gram. A 100-kilogram unit contains 100,000 pure grams—thus its costs (to the drug trafficker) could represent $2 million.
In 2001 a gram of cocaine could sell on the streets directly to cocaine users for about $100.
One gram equals 1,000 milligrams. Of these 1,000 milligrams of cocaine sold on the streets, about 250 milligrams are "filler" substances. In other words, only 750 milligrams are actually pure cocaine.
The price of a true "pure gram" of cocaine—1,000 milligrams of pure cocaine with no filler added—would be $133.
100 kilograms of cocaine, then, has a street value of $133 times100,000 grams. In other words, the cost of cocaine street value for 100 kilo- grams of cocaine equals $13.3 million, more than six times as much as its initial cost ($2 million).
There are many variables that shape the cost of cocaine: purity, location (i.e. where you buy it in the United Sates), who you are purchasing it from (if you know the drug dealer or are they strangers), and the amount you are purchasing (often, the more you buy the better the price is). Cocaine prices in 2000 remained low and stable, suggesting a steady supply to the United States. Nationwide, wholesale cocaine prices ranged from $12,000 to $35,000 per kilogram. In most major metropolitan areas, however, the price of a kilogram of cocaine ranged from $13,000 to $25,000.
How much does crack cost? Typically, cocaine HCl is converted into crack cocaine, or "rock," within the United States by the secondary wholesaler or retailer. Crack cocaine is often packaged in vials, glassine bags, and film canisters. The size of a crack rocks can vary, but generally ranges from 1/10 to 1/2 gram. Rocks can sell for as low as $3 to as much as $50, but prices generally range from $10 to $20.
Currently, what is the cost of cocaine? Reports from multiple sources suggest that since March 2007, cocaine availability in the United States has fallen significantly. Analysis of cocaine purchases submitted for forensic examination corroborate this decline in availability as indicated by an increase in the price per pure gram since December 2006 and a corresponding decrease in average purity.
In August 2007, the Executive Policy & Strategic Planning Staff (ADS), supported by the Statistical Services Section (FRS), analyzed 11,586 domestic cocaine purchases recorded in STRIDE* since April 2005 (523.4 kilograms, 356.6 kilograms pure). The results of this analysis show that since December 2006, cocaine prices have increased, while purity has declined.
The cost of cocaine: From January through June 2007, the average price per pure gram of all domestic cocaine purchases increased 24 percent, from $95.89 to $118.70, while purity fell 11 percent, from 67 percent to 59 percent.
The cost of cocaine: From January through June 2007, the retail (involving amounts up to ten grams) price per pure gram of cocaine increased 15 percent, from $145.42 to $166.90.
The cost of cocaine: From January through June 2007, the mid-level wholesale (involving amounts between one and ten ounces) price per pure gram of cocaine increased 33 percent, from $53.09 to $70.39.
The cost of cocaine: From January through June 2007, the wholesale (involving amounts of one kilogram or more) price per pure gram of cocaine increased 11 percent, from $20.85 to $23.04.
To corroborate the above STRIDE findings, ADS also examined National Forensic Laboratory Information System (NFLIS) data and identified 6,613 cocaine purchases/seizures wherein, from January through June 2007, purity also fell, by six percent, from 56 to 53 percent.